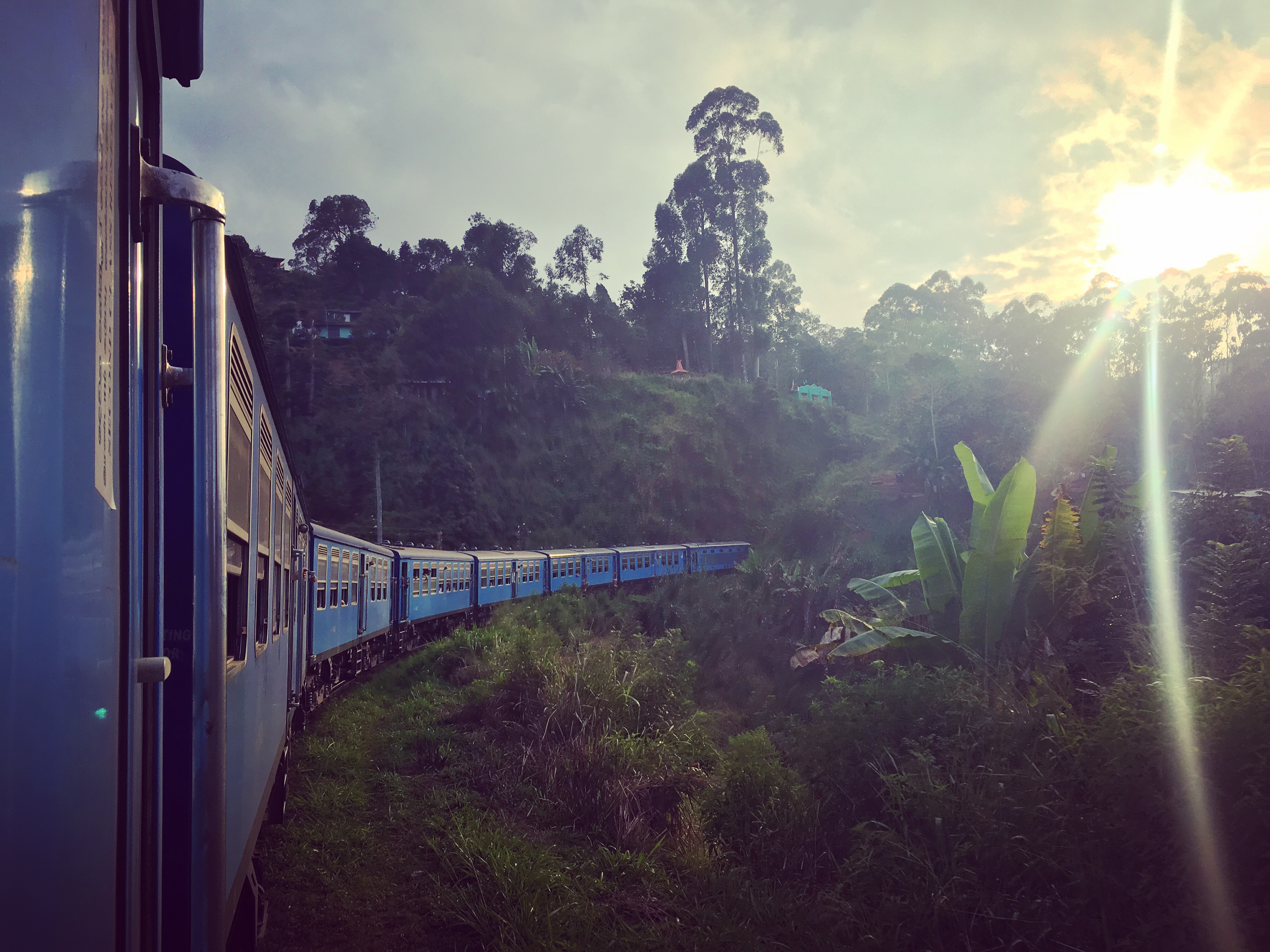 26 Jun

LIBERATION ON THE RAILROAD

We landed on the small island nation of Sri Lanka after 18 hours of travel and somewhere along the transit I contracted a nasty bug that made me intimately familiar with our first home-stay bathroom. After regaining a bit of strength and literally leaning on Michael to help us move, we made it inland to Kandy.

In Kandy, we found a little haven with a lovable little old lady (see Glimpse below) on a hillside looking down upon the city.

If we kept our eyes lifted as we made our way through the larger Sri Lankan cities such as Colombo, Kandy, and Nuwara Eliya, we would take in magnetic sacred spaces, elaborate temples, and sky scraping Buddhas. But underneath these mighty structures, the cities buzz with chaotic traffic, pollution clouds your lungs and eyes, unruly bundles of wires hang precariously over the streets and passersby, people offer phony cultural encounters on every corner, and the only city parks were everyone's favorite trash dump.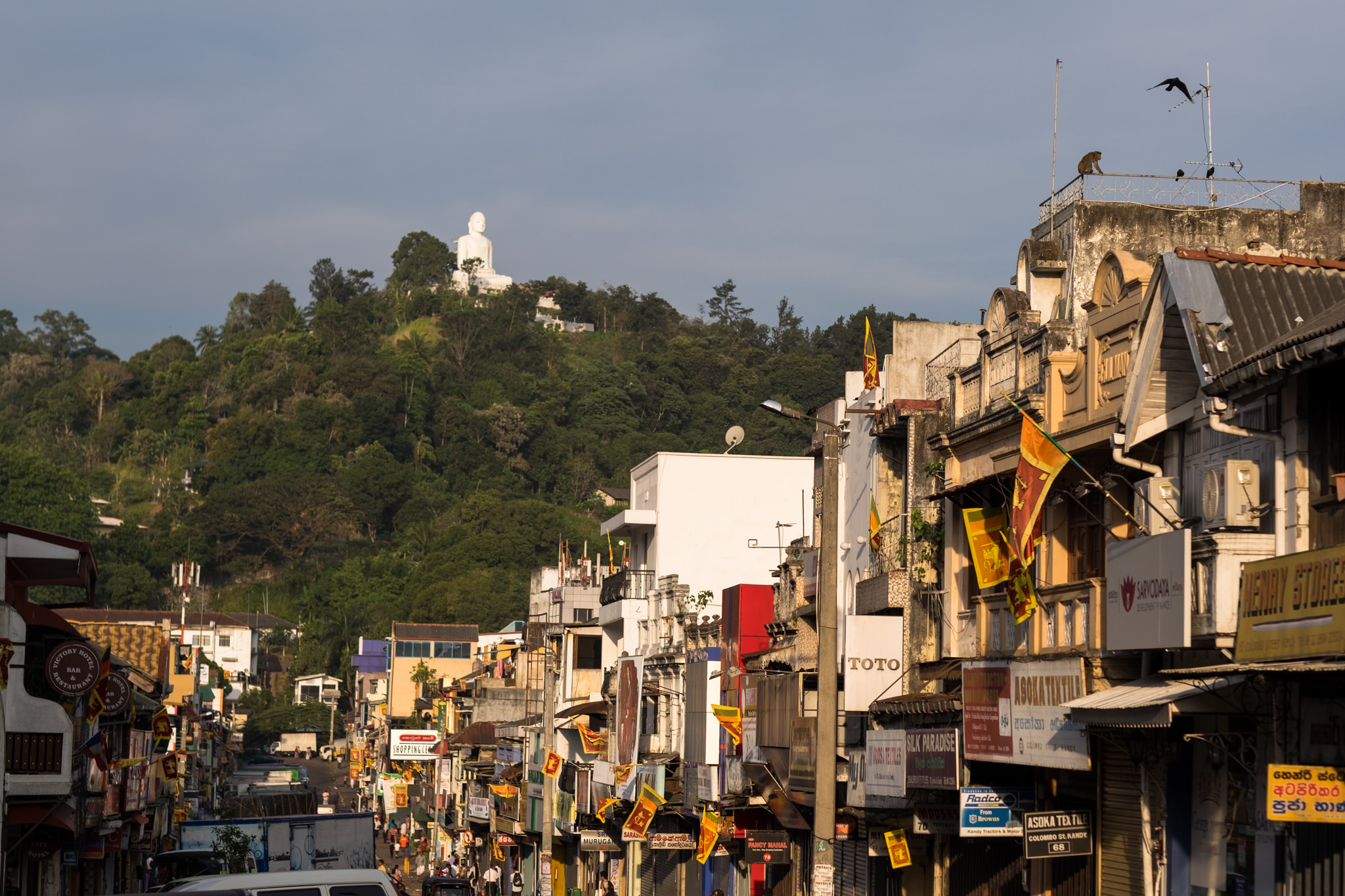 When our train lurched out of the Kandy station, we felt the heaviness we had massed while in the dispiriting cities, suddenly start to lift.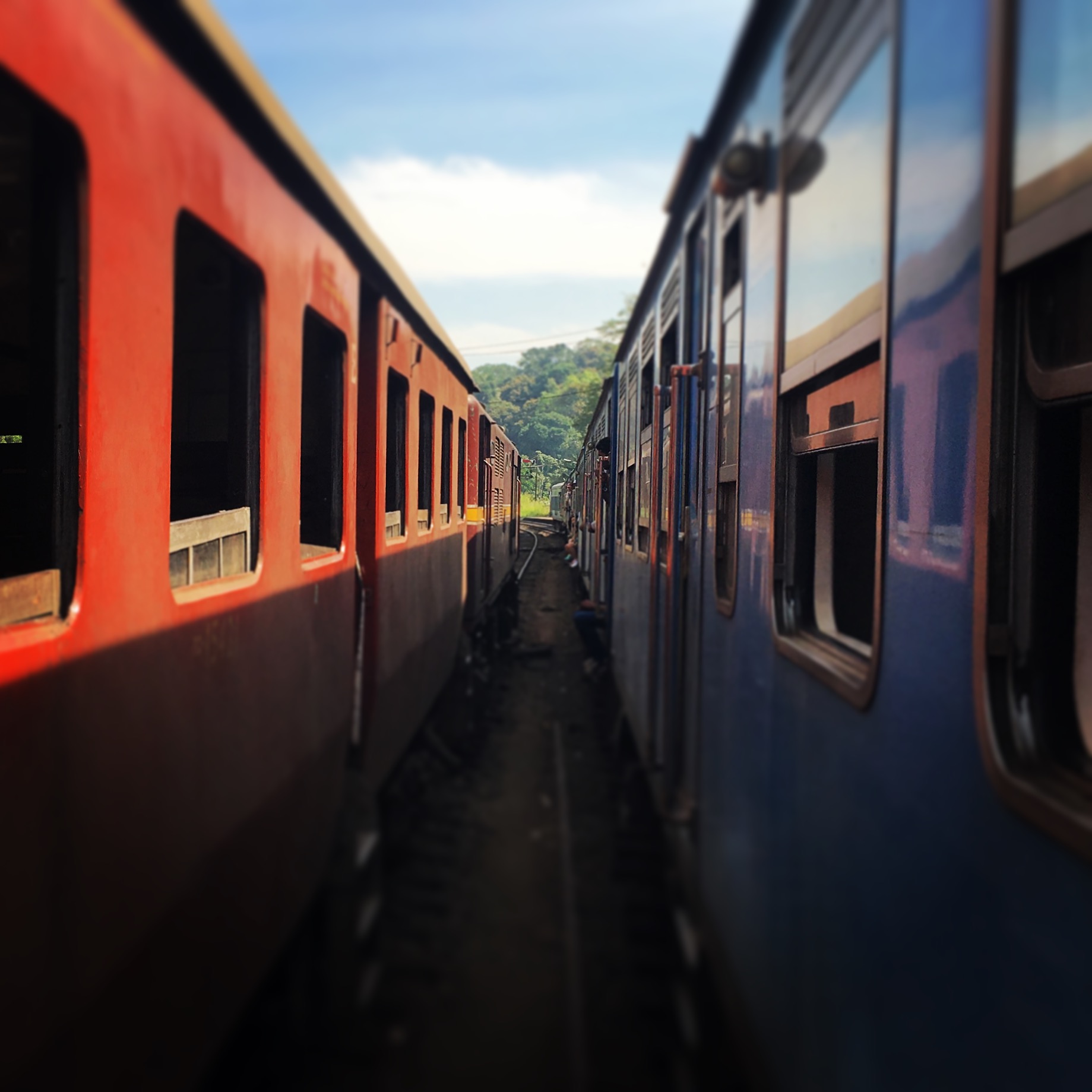 Buying second class tickets was one of those decisions that we couldn't have been more grateful to have made. Two things made this decision amazing –
1) Reserved seats! Sounds like "duh" but when 3rd class is free-for-all seating (which means you most likely remain on your feet for the multi-hour ride, squished in a sweaty throng of other bodies), a seat of your own is heavenly. Many people become experts at getting 3rd class seats however, and as the train pulls into the station, they throw their belongings through the train windows onto any emptying seats and shove through the crowds to claim their space and property.
2) Open windows! When you are in a confined space for an entire day, the breeze through the window seat is a beautiful relief from the smell of human sweat and oily foods. The 1st class cabins have AC but the windows are nailed shut and the seats are exactly the same.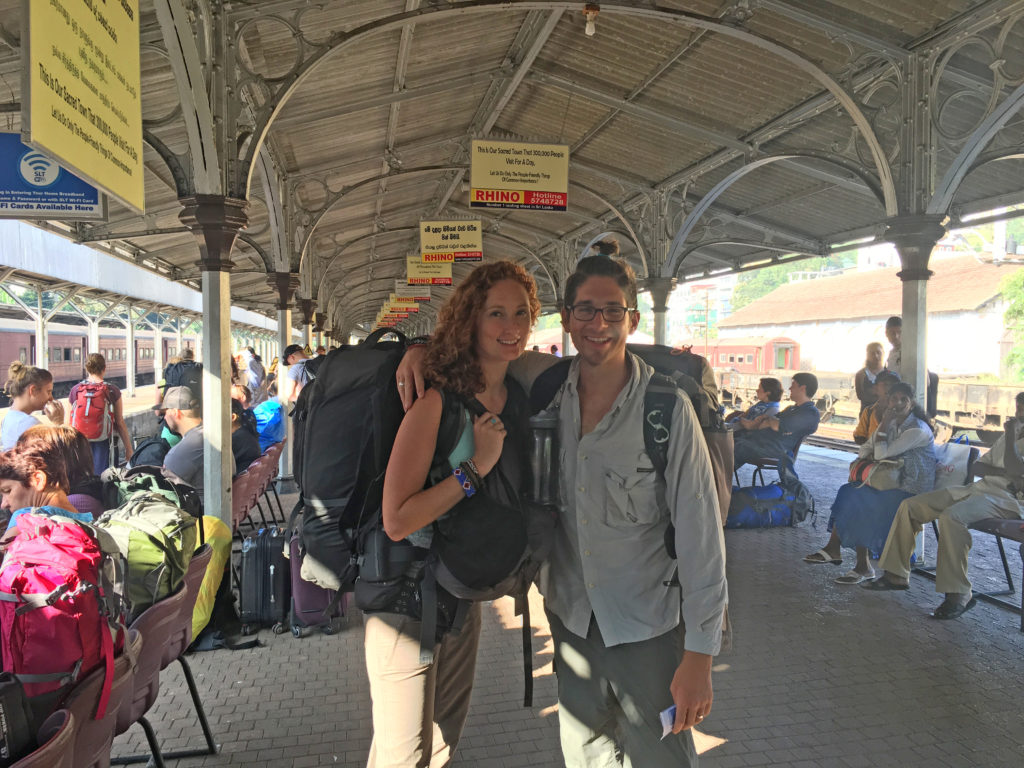 It's hard to describe the Sri Lankan countryside with any accuracy. This route is considered one of the most beautiful train rides in the world and as we speed forth into mountainous hillsides, we breathed easily for the first time since arriving. We trucked through wet forests of tall slender trees, over hill passes blanketed with thick bushes of tea leaves, into valleys of expansive views, through mountain tunnels, over high bridges over deep gorges, and past waterfalls tumbling off bluffs.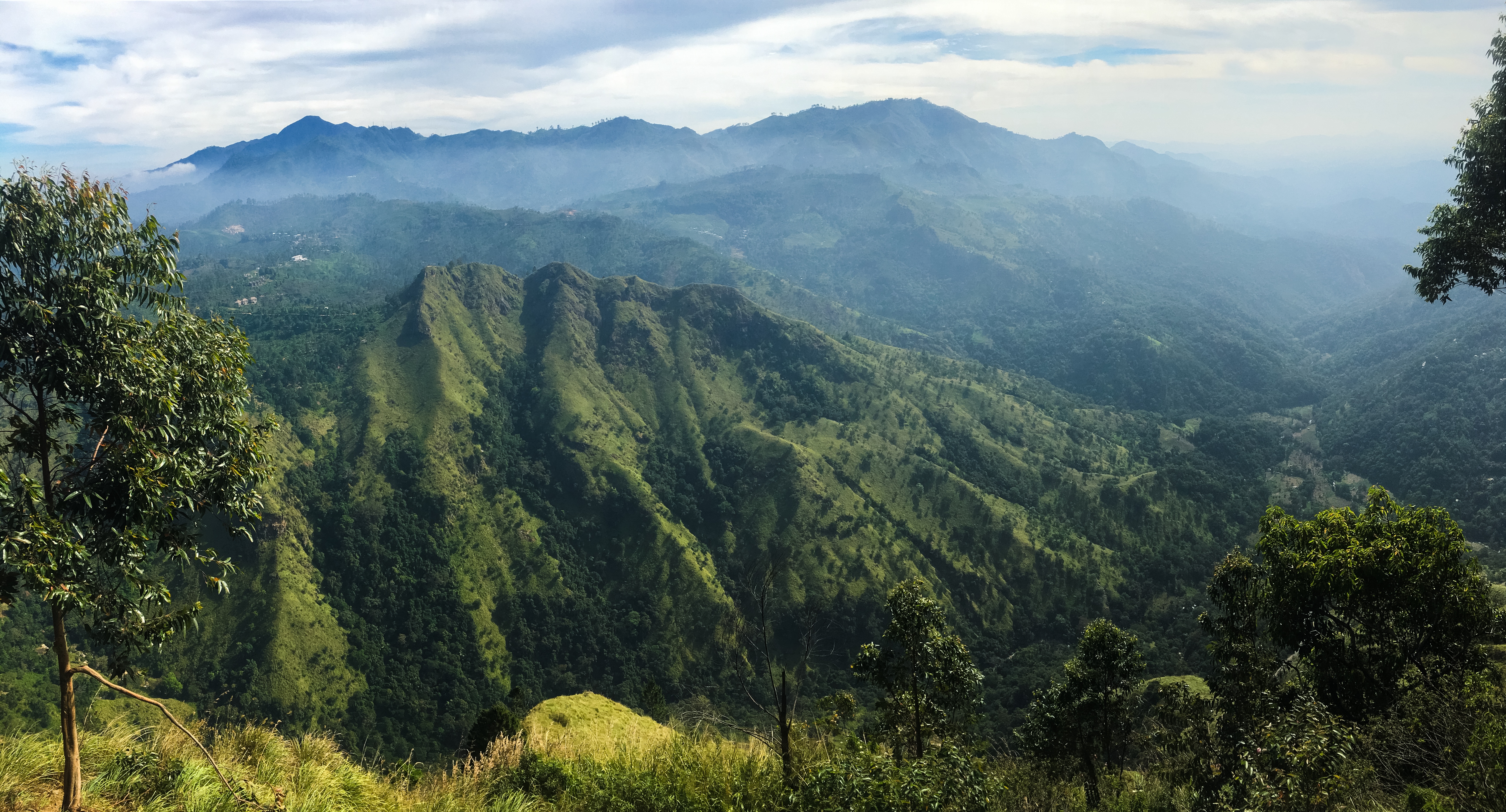 At some stations along the way, vendors hopped aboard selling fried samosas or veggies patties. The violent sickness I had upon arrival in Sri Lanka didn't stop us from indulging in these greasy temptations.
Once we realized there was nothing or no one preventing us from hanging far out the train doors in pure exhilaration, we barely went back to our seats for the rest of the journey, smiles frozen on our faces. We pulled ourselves back into the car for any approaching tunnels, trees, structures or steep cliff walls, but otherwise allowed the wind to rush over us as we drank up the stunning landscapes.